Yet another Manly Green Weekly Link Round Up! A hand selected curation of the best of the internet, as determined by yours truly. I don't know how many people actually like these or how well they are received, but I'm going to be keeping it up and keep pumping out Manly Green content.
Enjoy!
Life can sometimes get the best of us. Things pile up and you don't feel that you have enough hours in the day. When this happens, you may feel like crumbling or maybe you go into an erratic yet unproductive hyper-drive.
Rather than going either extreme, just stop. Stop. Breath. Take a moment.
Everything is ok. What you've tapped into is your primal fear center, which developed to protect you from saber tooth tigers and warring neighbor tribes. This heightened sense of fear and on the edge stress feeling is a relic of a more dangerous time in our human evolution. It used to keep us safe, but now we don't need it as much.
Take a moment to realize this. Recollect yourself and find your zen.
Maybe get an awesome Zen Garden Etch-A-Sketch, a neat DIY project that caught my eye this week.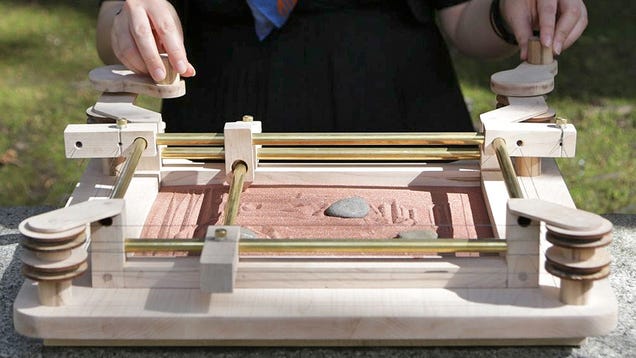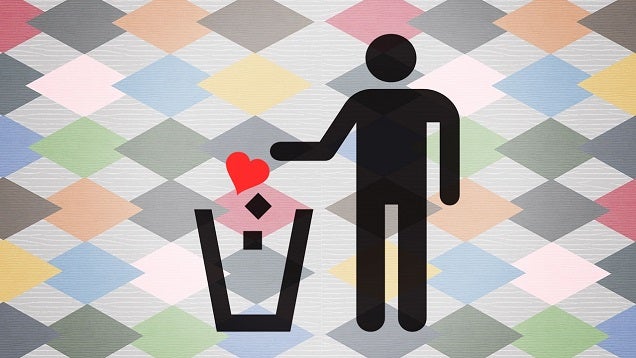 I've been on a downsizing and simplifying kick (How To Fix Your S*** Problem).
The need to downsize and simplify continues, as I just received a great opportunity to work in NYC for several months this summer. After that, I have no idea where I will be in the world. The less stuff I have to store in the mean time and eventually move, the better.
Parting with things, however, can be difficult. Everything I own has some memory or story attached to it. At times it feels that parting ways with my sentimental items is parting with the associated sentiment.
This article provides a great guide to Parting Ways with Your Sentimental Items. Worth a read.
I never thought I'd say this, but I may need a truck.
This "How Do I Turn My Truck into a Mobile Adventure Home?" article has me thinking of all the amazing adventures I could have with an adventure-truck. Drive out to a remote location and when the road ends, grab my pack or a boat and keep going. Utter bliss.
Think you could live for several weeks in the tight space of the truck bed?
How I feel about this article is captured in the comment I left on the original site:
"There is little denying that there is a stereotype around real men eating meat. Going the opposite direction, however, won't help you in your cause of a more sustainable future. Such polar messages only serve to polarize and alienate people. Personal diets are part of our individual identity – much as religion or culture.
A much more effective discussion would be talking about shifting meat-eating habits to more sustainable, local, grass-fed options. Or opening talks about reducing meat consumption by adding a Meatless Monday into weekly routines. While a complete abandonment of meat-eating would be the most efficient outcome for reducing emissions and damage related to raising meat, it would not be effective.
Many of the 'green' movement have branded their messages in such a way as to turn away the very people they need to be reaching. This is coming from a 7-year vegetarian and longterm environmentalist."
These types of ideas are the one of the many reasons I started The Manly Green.
Now here is the same idea, presented in a level-headed manner that speaks to a broader audience.
"But before you go grabbing the nearest Big Mac and declaring, Charlton Heston–style, "From my cold, dead hands!" note that the recommendations are not touting extremism. They're calling for a modest reduction, which should be an easy ask for the typical American, who is consuming 70 percent more protein than his or her body can even use."
Men, trust me. You can reduce your meat consumption and still be 'manly.' I spent a good deal of time not eating meat and I was able to maintain muscle mass and even put on some size.
Now, I eat meat. But I try to strike a balance. The majority of the recipes that I have posted on The Manly Green are meat-centric, but they aren't a good representation of my diet. I eat a ton of veggies and legumes. I need to make it a point to start showing off some of the great ways you can prepare hearty filling meatless meals.
The video below carries with it an important message, and that's coming from a guy who runs a blog called the Manly Green. What does it mean to be manly?
The media has largely perpetuated an overly masculine stereotype for men and I've admittedly brought some of those aspects to this website. The wood panel background. The logo with a fist clinching kale. A lack of pastel colors.
Men, however, are each different. We each have our own preferences and should choose to live a life that makes us happy – not one that conforms to an image handed down to us.
I love my whiskey straight. A regularly sport a beard. I hunt. I shit in the woods.
I also love dancing. I regular go antiquing. I own 20+ pairs of shoes.
I am a man and my name is Tyler.
Falling perfectly in line with 'what it means to be a man,' this list has 5 Bruce Willis Movies that Make Guys Cry. 
Real men aren't afraid to be vulnerable. Some times it just feels good to cry – either out of sadness or happiness. Even Ron Swanson, the manliest of characters, has shed a few tears on Parks and Recreation.
If Armageddon doesn't make you tear up, you're not more of a man, you're a fucking robot – likely sent back in time to kill either Sarah or John Connor.
You don't have to eat meat to be a real man, but don't be afraid to show a little emotion.
Share. Comment. Be Manly. Be Green.